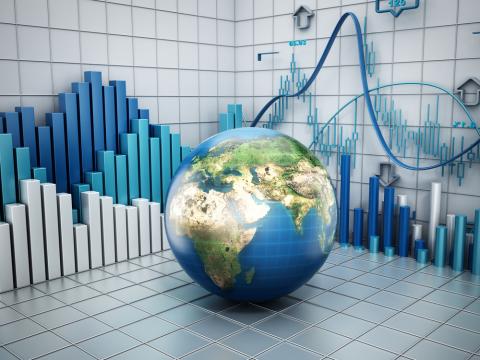 Are you looking for a reliable partner to translate your financial documents?
A good translation is about far more than just carefully chosen words. Familiarity with specialist terminology is also vitally important, as is the ability to render complex interactions into clear language. We offer our specialist linguistic know-how to global corporations, publicly quoted companies, audit firms and the whole of the financial world. Our financial translators are constantly updating their knowledge of the field.
We can offer financial translations to meet all your company's requirements
You will have a single point of contact, the project manager, who handles your project from the initial quote right through to delivery – also including the translation phase – answers any questions you may have and takes note of any suggestions you might make. Our team also includes computer technicians, financial translators and proofreaders, so you can be sure of getting an excellent quality translation that is delivered on time.
We frequently translate the following kinds of documents:
Annual financial statements and audit reports
Management reports, annual reports, and quarterly reports
Private banking sector
Shares and shares reports
Risk analyses (e.g. country risk analyses)
Investment reports and investment analyses
Market and competition analyses
Share issue reports
Investment funds and fund prospectuses
Time deposit contracts and/or savings accounts
Stock market reports and analyses
Trading software
Our finely-honed document and workflow management system is crucial for major projects where time is an issue and it has helped us to earn – and retain – our clients' trust.