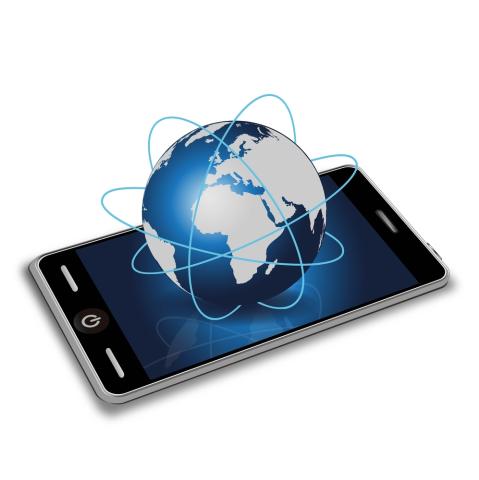 Telephone interpreting involves a conference between at least three participants via a telephone connection. What at the beginning of the 1980s still required a great deal of technical effort is now possible from any telephone system or computer with the spread of the Internet and high data transfer rates, and can be used using various programs and tools. All participants can hear each other and two interlocutors with different languages communicate via an interpreter, who translates the respective statements directly.
What are the advantages of telephone interpreting?
A conversation held at the same table between partners with different languages usually requires one party to travel and the other to book an interpreter, which results in high costs. With a telephone interpreting service, conversations can be planned and carried out within a short time and at a low cost compared to a meeting of all participants.
Not only can business contacts be maintained effectively, but urgent production or delivery problems can also be clarified without delay using a direct telephone connection. In the financial services sector, B2B negotiations, and many other areas, telephone interpreting has become an indispensable tool for maintaining global relationships and contacts.
The advantages at a glance:
No travel expenses for participants and interpreters
Little technical effort required
Short-term planning possible, as no onsite interpreter needs to be booked
Cost-effective, direct communication is possible worldwide
Our telephone interpreting service
We use competent interpreters who speak many different languages and are familiar with many different industries to prevent misunderstandings in technically complex areas. Our interpreters work consecutively, which means that each participant in the conversation finishes their speech, rather than the telephone interpreter formulating the translation. In this way we ensure that content is not distorted or abbreviated.
We will be happy to provide you with more detailed information on the costs of our services. Please use our online form and we will get back to you with a quote as soon as possible.
Alphatrad Denmark works in interpreting in the following languages especially:
Arabic
Bulgarian
Chinese
Croatian
Czech
Danish
Dutch
Finnish
French
German
Greek
Hungarian
Italian
Japanese
Korean
Norwegian
Polish
Portuguese
Romanian
Russian
Serbian
Slovak
Slovenian
Spanish
Swedish
Thai
Turkish
Ukrainian
Other languages on request