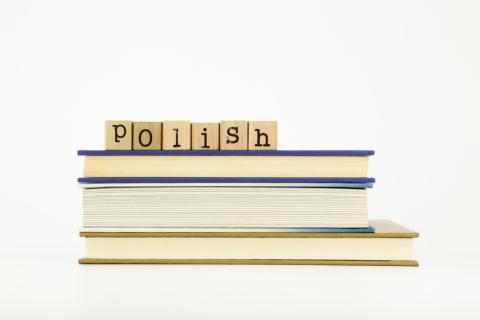 Our office offers professional translations and other language services into and from Polish.
Technical translations, certified translations, interpreting, voice-overs, proofreading: Our office is a full-service agency for language services, providing the native language skills of professional translators and other linguistic experts all over the world. Our network ensures top-quality service from more than 80 branches throughout Europe. For professional translations into Polish, we have experts and partners available who are often based locally in Poland.
Our service offers a wide range of language combinations:
English ⇔ Polish
German ⇔ Polish
Spanish ⇔ Polish
French ⇔ Polish
Italian ⇔ Polish
Portuguese ⇔ Polish
Danish ⇔ Polish
Dutch ⇔ Polish
and others
Our office's services for Polish:
Technical translation services (automotive industry, patents, renewable energies, etc.)  

Legal translation services (contracts, agreements, certificates, declarations, etc.) 

Medical translation services (medical reports, pharmaceutical technology, clinical studies, etc.)

Financial translation services (Company reports, annual reports, disclosure requirements, etc.)

Fast translation services

Certified translations 

Website translations 

Business, marketing and specialised document translations

Proofreading, correction and editing services 

Audio file transcriptions

DTP

Voice Over, Subtitling

Interpreting Services
Interesting facts about Polish:
Polish, part of the West Slavic language group is the second most widely spoken Slavic language, after Russian.  There are 50 million Polish speakers worldwide with a high concentration of speakers in parts of Belarus, Ukraine and Lithuania. 97% of the Polish population declare Polish as their mother tongue, and it's the 29th most spoken language in the world.