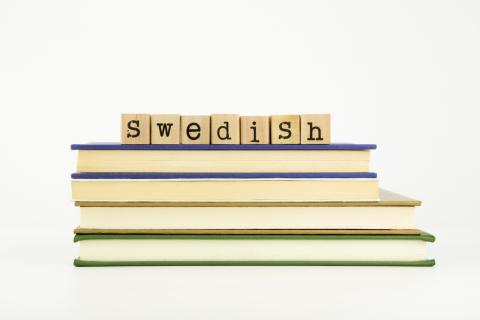 Our office offers professional translations and other language services into and from Swedish.
Technical translations, certified translations, interpreting, voice-overs, proofreading: Our office is a full-service agency for language services, providing the native language skills of professional translators and other linguistic experts all over the world. Our network ensures top-quality service from more than 80 branches throughout Europe. For professional translations into Swedish, we have experts and partners available who are often based locally in Sweden.
Our service offers a wide range of language combinations:
English ⇔ Swedish
German ⇔ Swedish
Spanish ⇔ Swedish
French ⇔ Swedish
Italian ⇔ Swedish
Portuguese ⇔ Swedish
Danish ⇔ Swedish
and others
Our office's services for Swedish:
Technical translation services (automotive industry, patents, renewable energies, etc.)  

Legal translation services (contracts, agreements, certificates, declarations, etc.) 

Medical translation services (medical reports, pharmaceutical technology, clinical studies, etc.)

Financial translation services (Company reports, annual reports, disclosure requirements, etc.)

Fast translation services

Certified translations 

Website translations 

Business, marketing and specialised document translations

Proofreading, correction and editing services 

Audio file transcriptions

DTP

Voice Over, Subtitling

Interpreting Services
Useful information about the Swedish language
Swedish is closely related to Danish and, like other Nordic languages, is descended ​​from Old Norse. Swedes can communicate with Norwegians easily thanks to the hybrid language Svorsk and approximately 10 million people speak Swedish as their native language. The official status of the Swedish language has been established by law since 1st July 2009. All official bodies have thereafter been obliged to use Swedish. The aim is for the language used by authorities to be maintained and kept simple and understandable. Swedish is not only the official language of Sweden, but also of Finland, where a law establishes that Finnish and Swedish must be seen as equal official languages.
The Swedish alphabet has 29 letters. The W is really only used in loanwords and was not considered a separate letter until 2006, but merely a variant of V. The Å, Ä, and Ö are treated as separate letters listed directly after Z. The vowel system in Swedish is very distinctive and using long or short-spoken vowels changes the meaning of a word. There are nine vowel phonemes and, apart from the ü phoneme, the vowel system in Swedish is similar to High German. Structurally, however, Swedish is more similar to English, since both are characterised by short sentences and words and simple grammar.