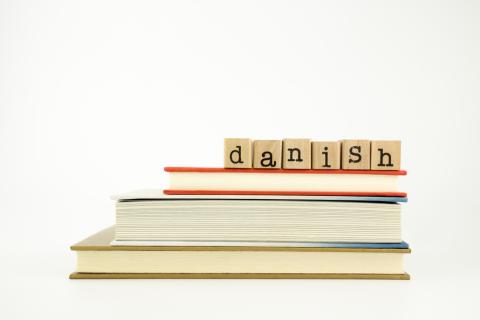 Our office offers professional translations and other language services into and from Danish.
Technical translations, certified translations, interpreting, voice-overs, proofreading: Our office is a full-service agency for language services, providing the native language skills of professional translators and other linguistic experts all over the world. Our network ensures top-quality service from more than 80 branches throughout Europe. For professional translations into Danish, we have experts and partners available who are often based locally in Denmark.
Our service offers a wide range of language combinations:
English ⇔ Danish
German ⇔ Danish
Swedish ⇔ Danish
Norwegian ⇔ Danish
Spanish ⇔ Danish
French ⇔ Danish
Italian ⇔ Danish
Portuguese ⇔ Danish
Dutch ⇔ Danish
and others
Our office's services for Danish:
Technical translation services (automotive industry, patents, renewable energies, etc.)  

Legal translation services (contracts, agreements, certificates, declarations, etc.) 

Medical translation services (medical reports, pharmaceutical technology, clinical studies, etc.)

Financial translation services (company reports, annual reports, disclosure requirements, etc.)

Fast translation services

Certified translations 

Website translations 

Business, marketing and specialised document translations

Proofreading, correction and editing services 

Audio file transcriptions

DTP

Voice Over, Subtitling

Interpreting Services
Useful information about the Danish language
Danish forms the East Scandinavian branch of the Germanic languages along with Swedish. Danish is the official language of Denmark, although this is not established in writing anywhere, and is the native language of about 5 million Danes. There are also some native Danish speakers in Norway, Sweden, Canada, and Argentina, but the language was not able to establish itself in the former Danish colonies in the East and West Indies and only a few fortress and place names in Danish are left from this time.
In addition to the Imperial Danish written language, there are many dialects, some of which are very different from each other. However, the dialects are increasingly in decline, and most Danes speak a variant of the standard language with regional characteristics. An exception to this, however, is "Copenhagian", which has dominated the country for several decades and thus increasingly influences the standard language.