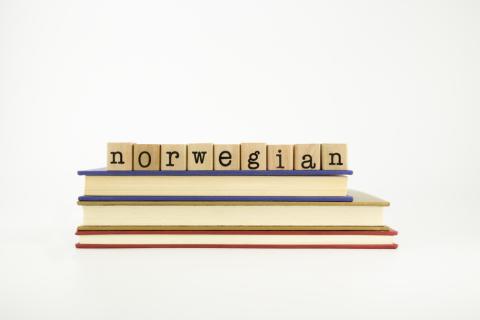 Our office offers professional translations and other language services into and from Norwegian.
Technical translations, certified translations, interpreting, voice-overs, proofreading: Our office is a full-service agency for language services, providing the native language skills of professional translators and other linguistic experts all over the world. Our network ensures top-quality service from more than 80 branches throughout Europe. For professional translations into Norwegian, we have experts and partners available who are often based locally in Norway.
Our service offers a wide range of language combinations:
English ⇔ Norwegian
German ⇔ Norwegian
Spanish ⇔ Norwegian
French ⇔ Norwegian
Italian ⇔ Norwegian
Portuguese ⇔ Norwegian
Danish ⇔ Norwegian
Dutch ⇔ Norwegian
and others
Our office's services:
Technical translation services (automotive industry, patents, renewable energies, etc.)  

Legal translation services (contracts, agreements, certificates, declarations, etc.) 

Medical translation services (medical reports, pharmaceutical technology, clinical studies, etc.)

Financial translation services (Company reports, annual reports, disclosure requirements, etc.)

Fast translation services

Certified translations 

Website translations 

Business, marketing and specialised document translations

Proofreading, correction and editing services 

Audio file transcriptions

DTP

Voice Over, Subtitling

Interpreting Services
Useful information about the Norwegian language
The Norwegian language belongs to the Indo-European language family ​​and is spoken by about 5 million Norwegians as their native language. There are four varieties of Norwegian, but only two of them have been officially recognised. The "book language" Bokmål, which is mainly based on Danish, and Nynorsk, which is primarily based on rural dialects, are the two officially recognised dialects. Nearly 90% of Norwegians write Bokmål. The State authorities must respond to inquiries in the language in which they were submitted. The local authorities, however, have to answer in the form that has been set as officially valid for their territory. For centuries, Bokmål was also the written language of Norway and was "Norwegianised" in several steps in the first half of the 20th century on the basis of bourgeois vernacular.
Because the three mainland Scandinavian languages ​​are very closely related, Swedes, Danes, and Norwegians can understand each other very well. Publishing houses are therefore considering more frequently whether a book written in Swedish, Danish, or Norwegian should be translated or whether readers in the neighbouring countries will be able to access it anyway.