Alphatrad Denmark delivers fast, accurate language translation services to national and international clients across multiple sectors. Our professional linguists only ever translate into their mother tongue, ensuring a fluent, natural-sounding result. 
Our friendly and professional staff will be delighted to answer any questions you may have and to give you all the necessary information, in whichever language that suits you best.
The translation agency you can rely on!
Our competencies at a glance:
Translations
Linguistic Services
Interpreting services (liaison & telephone interpreting)
If you need a Danish to English translation, German, Swedish, or any other language, Alphatrad Denmark agency offers it's proven high quality linguistic and interpreting services in over 100 languages and dialects: 
Albanian
Amharic
Arabic
Armenian
Azerbaijani
Belorussian
Bengali
Bosnian
Bulgarian
Catalan
Chinese
Croatian
Czech
Danish
Dari
Dutch
English
Estonian
Farsi
Faroese
Finnish
Flemish
French
Georgian
German
Greek
Greenlandic (Kalaallisut)
Hebrew
Hindi
Hungarian
Icelandic
Indonesian
Italian
Japanese
Kazakh
Khmer
Korean
Kurdish
Latvian
Lithuanian
Macedonian
Malay
Marathi
Montenegrin
Norwegian
Pashto
Polish
Portuguese
Punjabi
Romanian
Russian
Serbian
Slovak
Slovenian
Somali
Spanish
Swahili
Swedish
Tamil
Thai
Tigrinya
Turkish
Ukrainian
Urdu
Vietnamese
...
To receive your quote within a few hours, please fill out the form below.
Our quotes are free of charge and demonstrate the quality and flexibility of our service.
E-mail: info@alphatrad.dk 
Phone: +45 8025 2962
Our agency offers professional translations and other language services exclusively to companies and institutions. 
Opening hours:
The office is not open for public visits. 
Appointments for companies interested in cooperation can be arranged on request.
 
Alphatrad Danmark
Kongens Nytorv 26, 3. sal
c/o DEinternational Denmark ApS
DK-1050 København K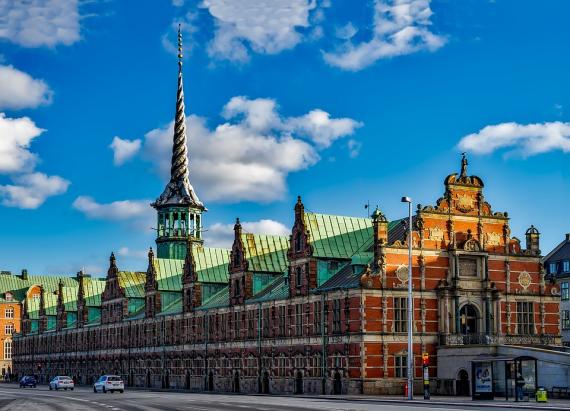 Interesting facts about Copenhagen / Denmark
Copenhagen is the most important business location in Denmark. The Öresund Bridge which opened in 2000 supports Copenhagen's position as the gateway to Scandinavia and also to the entire Baltic Sea. Together with Malmö and Lund, the capital of Denmark is summarised by the infrastructurally facilitated vicinity to the Öresund region. 
The region covers over 21,000 km² and has approx. 3,500,000 residents. 260,000 employees work in the 12 universities, 34 hospitals (including 11 university hospitals) and 7 Science Parks, which accommodate approx. 1,000 companies. Their networks and cooperation offer ideal locational conditions for research, education and economy. 
The two biggest educational institutions are the Lund University (LU) and the University of Copenhagen (UC). Both are among the world's 100 best universities. The  University of Copenhagen is placed among the Top 50. 
Besides a few major groups of companies, Copenhagen is mainly characterised by many small and medium-sized companies. International world market leaders such as Siemens, Microsoft, IBM, Cisco and Coca Cola as well as leading Danish pharmaceutical companies such as Novo Nordisk, AstellaPharma A/S or Pfizer Denmark have their branches in Copenhagen. Hundreds of companies from the sectors of life sciences, ICT and environmental technology use these locational advantages.