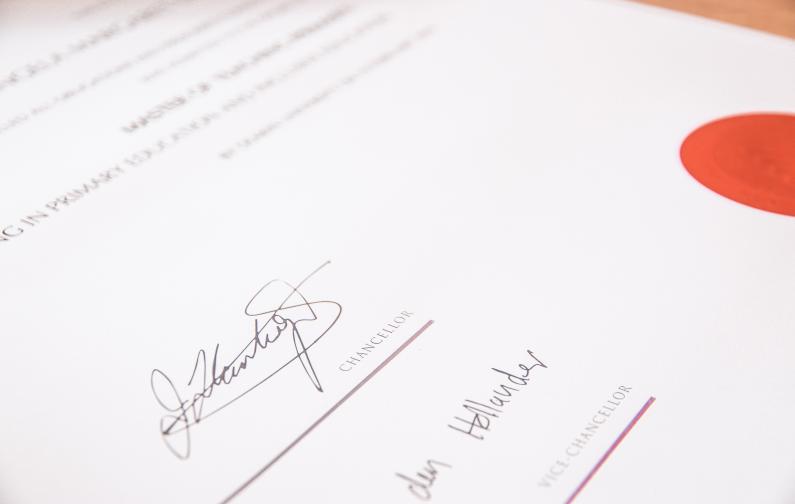 Professionelle oversættelser
A birth is always a joyful event, but it has to be officially recorded. The birth certificate contains information on the place and time of birth as well as the sex of the newborn and the personal details of the parents. The records are held by a competent regional authority and the certified copies can usually be requested again and again for a fee. A birth certificate is required, for example, for weddings and is also often required for insurance purposes or for admission to examinations etc. In addition, a child's passport can only be issued in some countries if the birth certificates of the parents are available.
Certified translations of birth certificates: What you should know
As long as someone remains in their country of birth, a translation of a birth certificate is not necessary. However, a certified (official) translation of a birth certificate may become necessary in certain situations when dealing with countries abroad. Depending on the country, anyone wishing to have a birth certificate translated will need a sworn translator (e.g. Denmark, Germany, Spain or France) or a notarised translation (e.g. UK, Portugal or Switzerland). Official documents such as birth certificates (sometimes with apostille) are usually only recognised as certified translations by local authorities.
Costs of a certified translation of a birth certificate
The costs of certified translations of birth certificates vary and the price and the processing time depend on various factors such as:
language combinations
requested delivery time
text volume
type or difficulty of the text
It should also be noted that translations of short texts (often the case with a birth certificate) are usually charged at a minimum amount. Additional costs may also be incurred for sending the translation.
You want to have a birth certificate translated?
Our translation agency can translate birth certificates from many languages and we work with translators or notaries who are authorised to issue an official translation. Since regulations in individual countries can vary, we require accurate information to calculate prices and the costs you will incur. It is particularly relevant when considering the target language into which a translation is to be made. Please use our online form to contact us for a no obligation quote.
and receive an answer within 24-48 hours
Choose the service you require
Get a quote
Confirm and receive your order
FAQ on the subject of certified translations of birth certificates
It is difficult to say without checking the documents. The price of certified translations of birth certificates depends on several factors, including the language, complexity and length of the source text.
Of course, your documents and data will be treated confidentially. If you wish, our translation agency can sign a confidentiality agreement.
Yes, we translate birth certificates from all European languages such as English, French, Spanish, German, Italian, Portuguese, Polish, Russian or Dutch, but also from non-European languages such as Chinese, Arabic, Gujarati, Tamil, Hindi, Punjabi, Marathi and many others.