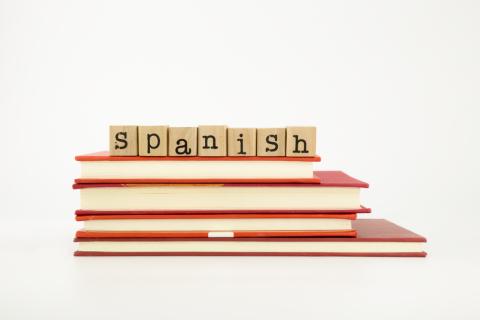 Our office offers professional translations and other language services into and from Spanish.
Technical translations, certified translations, interpreting, voice-overs, proofreading: Our office is a full-service agency for language services, providing the native language skills of professional translators and other linguistic experts all over the world. Our network ensures top-quality service from more than 80 branches throughout Europe. For professional translations into Spanish, we have experts and partners available who are often based locally in Spain.
Our service offers a wide range of language combinations:
English ⇔ Spanish
Danish ⇔ Spanish
German ⇔ Spanish
French ⇔ Spanish
Italian ⇔ Spanish
Portuguese ⇔ Spanish
Dutch ⇔ Spanish
and others
Our office's services for Spanish:
Technical translation services (automotive industry, patents, renewable energies, etc.)  

Legal translation services (contracts, agreements, certificates, declarations, etc.) 

Medical translation services (medical reports, pharmaceutical technology, clinical studies, etc.)

Financial translation services (Company reports, annual reports, disclosure requirements, etc.)

Fast translation services

Certified translations 

Website translations 

Business, marketing and specialised document translations

Proofreading, correction and editing services 

Audio file transcriptions

DTP

Voice Over, Subtitling

Interpreting Services
Interesting facts about Spanish:
Spanish, is also referred to as Castilian (castellano) and is after English geographically the most widespread language therefore also a world language. With a huge number of around 329 to 360 million native speakers and some 59 million secondary users, Spanish, which originates from the Romance branch of the Indo-Germanic languages, represents huge commercial areas. The Ibero-Romance Spanish and its global variants are also a major factor given the continuously strong increase in numbers of its population and increasing cultural and global political significance.
After Mandarin Chinese, Hindi and English, Spanish is the fourth most frequently spoken language in the world as well as the one that is most frequently learnt after English around the world.